RECYCLED AND RECLAIMED MATERIALS: WOOD BOARDS WITH HISTORY
TAKARAWOOD proposes a wide range of recycled and reclaimed wood materials :
Various reclaimed materials as antic cladding boards, old logs, lamellas, floor boards, etc
Antic oak floor boards
Recycled wood boards from demolition of any type of construction
ANTIC WOOD RECLAIMED MATERIALS
Few materials can liven up a room with as much warmth and charm as old wood.
The authentic patina of old and time-worn wood gives our products rich tones that subtly enhance a room's decor and enhance the look of a home.
The natural aging of our reclaimed wood highlights their raw appeal and their charm from another era.
To preserve the authenticity of our products, they are reworked to maintain their original appearance. Indeed, at TAKARAWOOD we believe that the most beautiful pieces can be sufficient on their own.
A simple panel of old wood or a barn wood plank can turn into sublime headboards, and a few pieces of old reclaimed wood can perfectly frame a mirror for a vintage and original look, not to mention the exceptional rendering that one can get for a complete wall or a floor.
The reclaimed wood used by TAKARAWOOD is really one of a kind. The wooden planks come from old barns, farms and similar. Therefore, the boards are proposed with different lengths and widths.
The boards are characterized by the special "aged" colors from a long time ago. The wood waste that we process are genuine planks that are delivered to us directly from old buildings.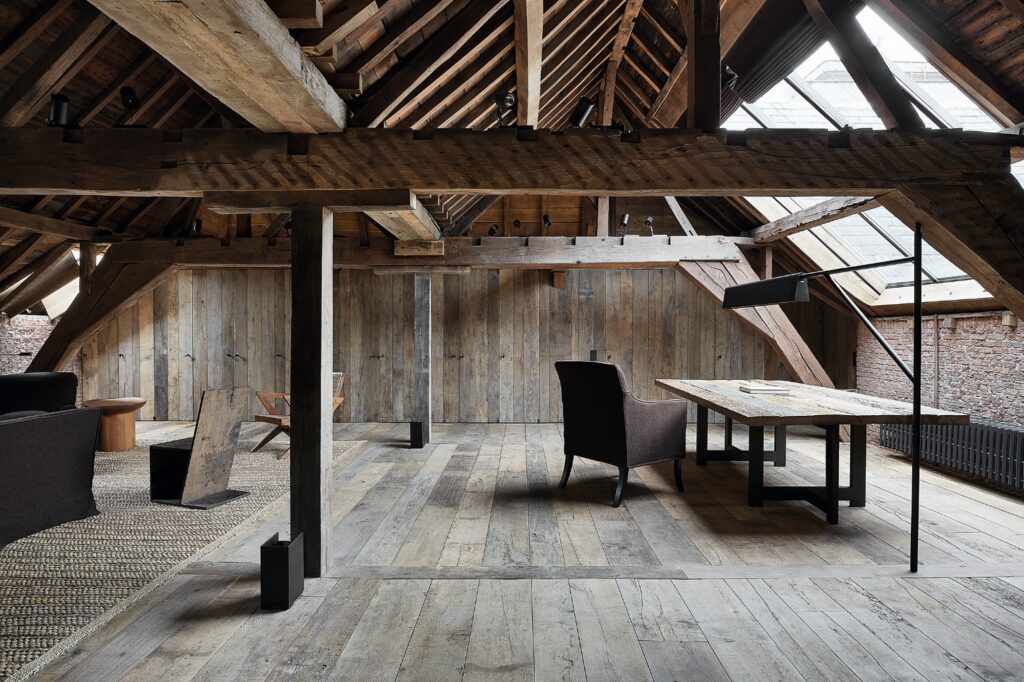 RECYCLED WOOD MATERIALS
By purchasing our products made from recycled wood, you are demonstrating a truly ecological approach by waste reduction and forest preservation.
The woods pieces we select have already been used in various constructions and are therefore already perfectly suited for new buildings.
Our expertise allows us to offer you various finishes such as Scandinavian Vintage, charred boards.
TAKARAWOOD proposes as well another very specific type of reclaimed materials : the old oak train wagon boards.
This is such a unique and specific product that we have decided to devote a full web page to it: clic here to go to this page.